DISCOVER 7 VIDEO CONTENT IDEAS THAT WILL BOOST YOUR RETURN ON INVESTMENT AND MASSIVELY INCREASE COVERAGE OF YOUR EVENT OR CONFERENCE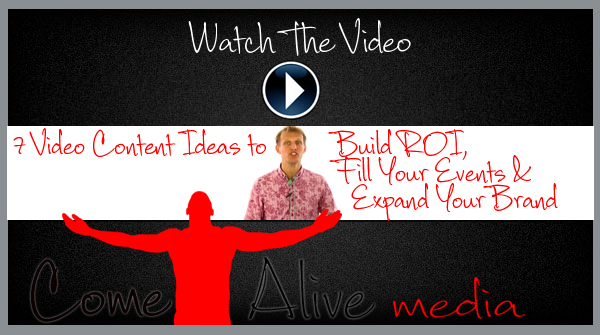 You might ask what is different about us and why you should choose us over any other event filming company in London. Simple answer is this 'we are far more focused on your viewers and your target audience than we are on you AND we realise that by being that way we can offer you a better service. We have a much higher focus at the front end of the event and it always pays off in the end production. We are also focused on offering you more ways of engaging with your audience so that you can grow your event and brand by drip feeding media year long and not just for one or two days.
Check out our information video `Discover 7 Content Ideas That Will Boost Your Return On Investment and Massively Increase Coverage Of Your Event Or Conference'. The crazy thing about this is you are already filming content but sadly most event organisers only use it for one or maybe two videos and not maximising usage. Go and watch it RIGHT now and take some notes.